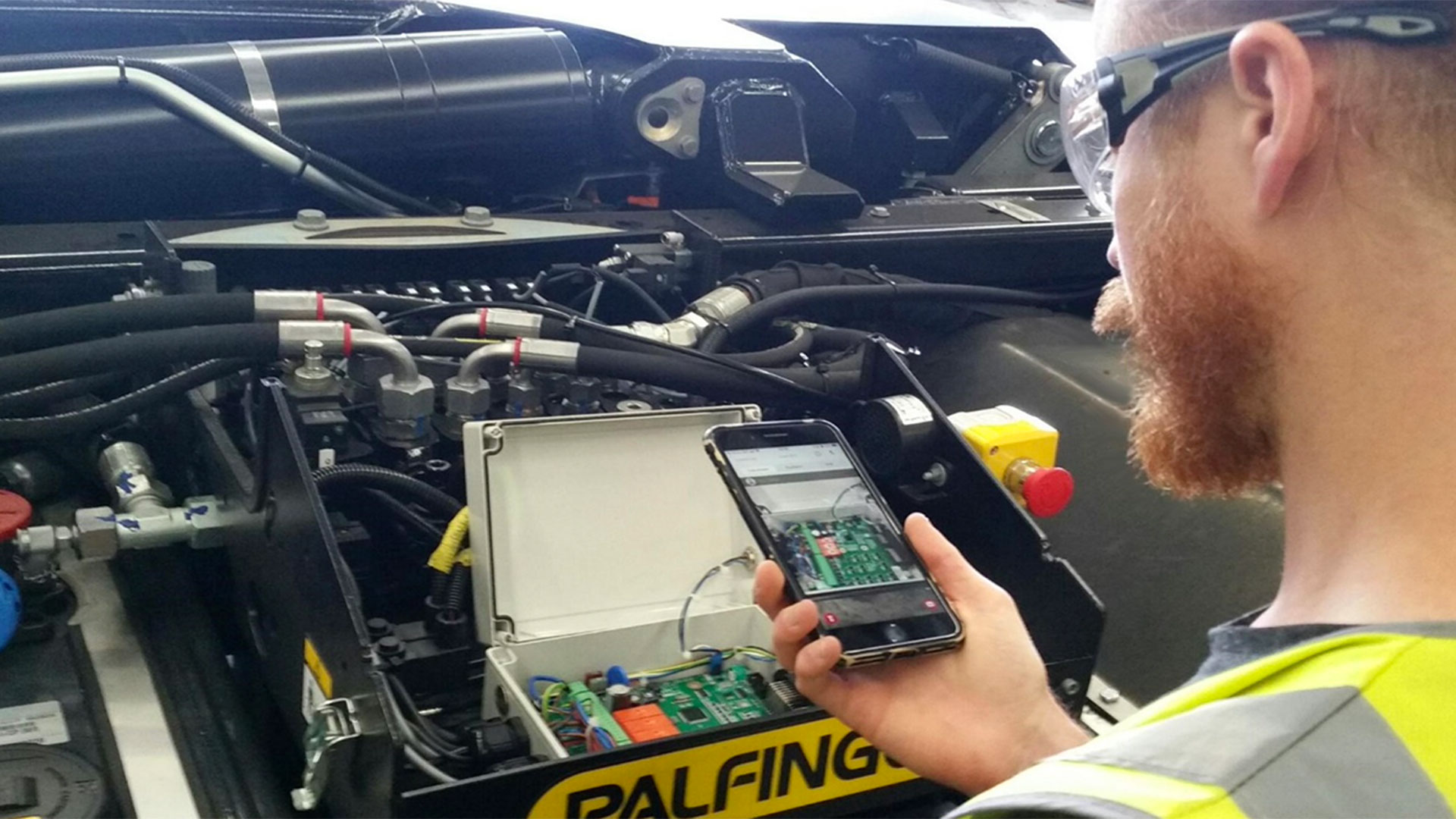 We are expanding our Smart Eye tool with the "Pocket" version, which is now available for mobile phones.
Unlike the previously introduced Smart Eye "Professional" tool, which utilizes smart glasses to assist technicians in the field, this new technology was designed for high-end service support at easy access, simply using your mobile phone. We offer this state-of-the-art service to our service partners and end customers.
The handling is straightforward. You follow a link received per email, which directly puts you in contact with our support team, using the "PALFINGER Smart Eye" app. The app allows us to see what you are seeing on site – through your phone's camera. Furthermore, the supporter is able to talk to you via live audio stream, give feedback thanks to special screen features and even send messages, in case of loud surrounding noise.
The beauty of Smart Eye "Pocket": No additional hardware is required! All you need to experience this new level of support is:
The "PALFINGER Smart Eye" app, available in your app store for iOS and ANDROID, and
Email access on your phone.
PALFINGER supporter's view
Left: Live video stream
Right: Feedback screen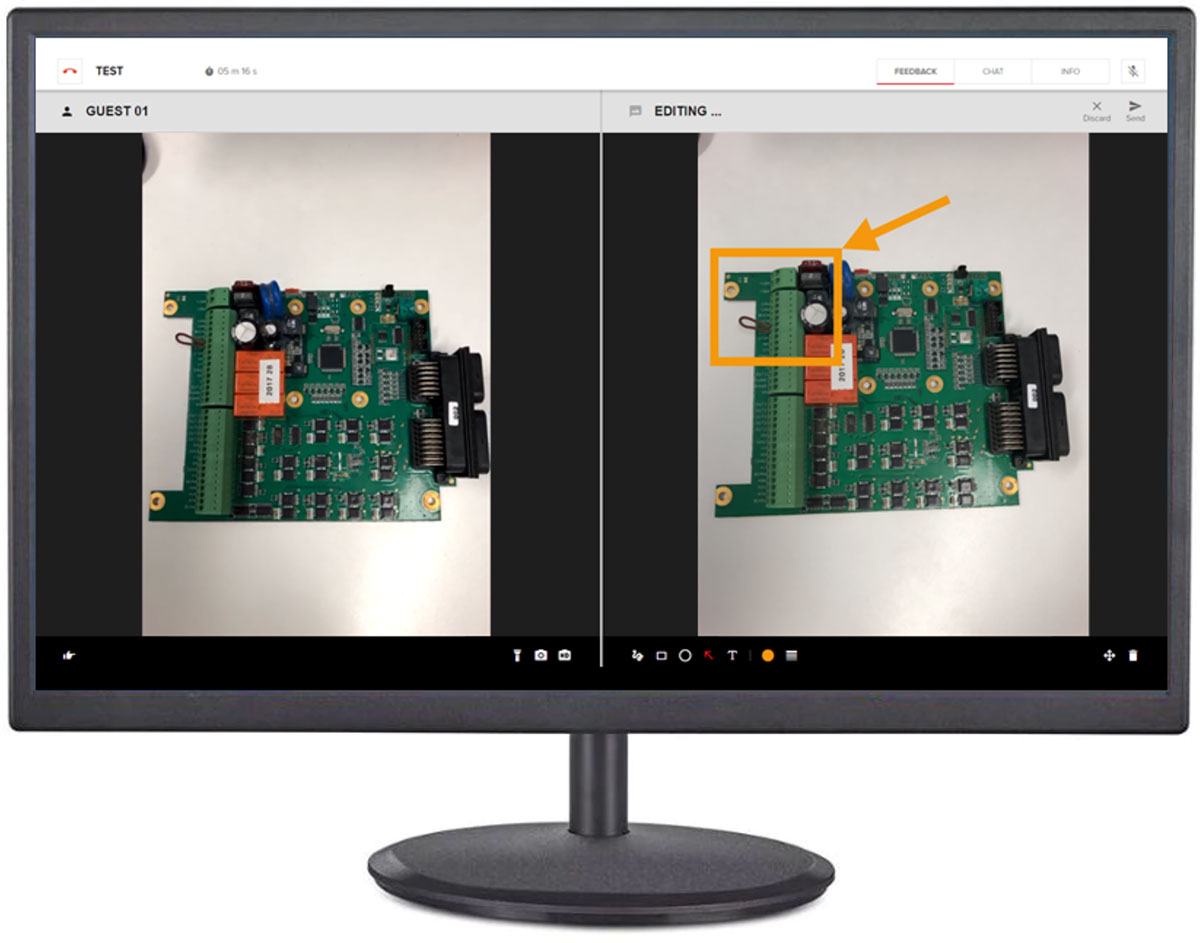 User's view: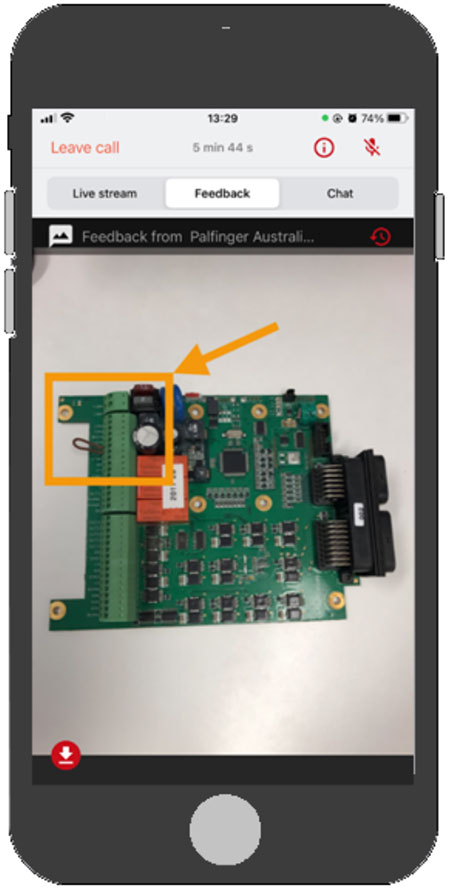 Feedback received from supporter
If this has sparked your interest in Smart Eye Pocket and you want to find out more, please get in touch.
PALFINGER Smart Eye was specifically developed as a remote supporting tool and offers unique features. It is a highly secure mobile application, which is working in a closed environment without allowing any 3rd party to view any information.
If you want to learn more about Smart Eye Professional (smart glasses), watch this video: