Precision Fabrication and Welding services
Steel Fabrications Australia – Metal and Steel Fabrication and Supply
Chess Engineering is firmly established as a quality steel fabricator, manufacturing to Australian standards of quality and safety. We conceptualise, design, manufacture and install all steels including mild steel, bisalloys, stainless, aluminium and titanium. Our capacity and technology covers an array of markets including specialisation in rail rolling stock and track, infrastructure, food and beverage and mining. For custom metal fabrication, contact Chess Engineering for expert advice and tailored solutions.
With strict adherence to industry protocols, we place emphasis on using our own ERP system, which allows us to fully and seamlessly track jobs, from the enquiry stage all the way through to the final delivery docket.
The Perth business handles larger fabrication and machining while Sydney copes with a more diverse range of tasks.
Fabrication welding
As reliable engineering businesses with a broad range of practical abilities, we are fully equipped to deal with all your metal, stainless steel, exotic steels and aluminium fabrication needs. Our purpose-built facilities were designed, and are equipped, to supply the highest level of quality steel fabrication services.
Divided into sectors, our workshop is fitted with:
Boiler shop: Heavy cranage, road signs, gantries and platforms, bending presses, and large mining projects, particularly in Perth.
Sheet metal shop: Where we use aluminium and stainless steel sheet metal for fabrication.
Machine shop: Fitted with CNC milling machines, mills, lathe machines and borers.
Fitting shop: General fitting including cryogenic fitting.
Blast booth: Using metal grit blasting for progressive blasting on hard materials (Sydney).
Paint shop: Equipped for painting and finishing of small to medium-scale projects (Sydney).
Other routine services we provide beyond steel fabrications include:
Site crews
Planned shut downs
Field service
Installations
Compliance checks
Inspections including welding inspector
Mobile crane inspection, service & repair
Our capabilities
For precision metal fabrications our general capacity is up to 300 tonnes per week in Sydney, while Perth can manage up to 500 tonnes per week on current shift structures.
Chess Engineering operates under a stringent HSEQ policy. Compliant with:
AS / NZS ISO 9001-2008
AS / NZS 4801-2001
OHSAS 18001-207
AS / NZS ISO 14001-2004
Our culture
We come to work each day for the enjoyment of finding solutions for our clients. We like to develop long-term partners and our aim is to make ourselves indispensable to those partners. We know we can only achieve this by providing the full suite of solutions, which includes our service, our competency, our HSEQ and our comprehensive ERP systems. We want to work with long-term partners, ensuring that your business success is our business success.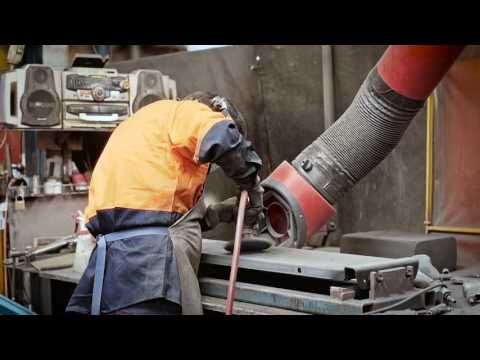 Our mission statement
We will focus our expertise, systems and can-do attitude into becoming the acknowledged supplier of choice for quality engineering solutions to our clients.
Strategy of growth via:
Build long-term positions with key quality customers
Key Markets:

Rail
Infrastructure
Food
General engineering
Mining
Emphasis on sound operational systems and procedures with matching HSEQ
-Certifications
-Ongoing staff skills upgrades
-Social Contribution: Emphasis on youth development
-Chess Engineering has a commitment to fostering youth development through:
Apprenticeship programs
Employing undergraduates
School students via work experience programmes
We employ trades people, mechanical and electrical engineers, accountants, and other specific qualified people.
P: (08) 6350 6400
Email: m.patel@chesseng.com.au